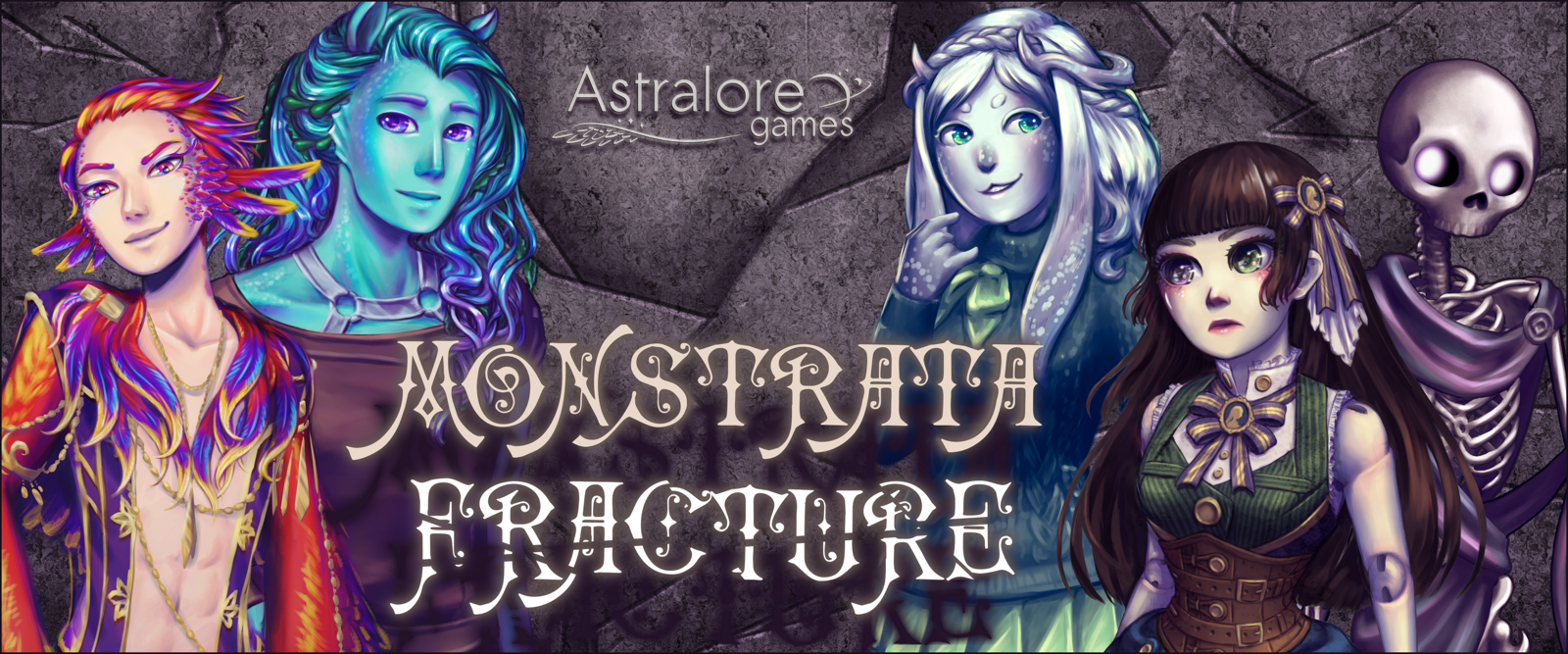 Monstrata Fracture
Content Update #1 - Introducing Elsie!
---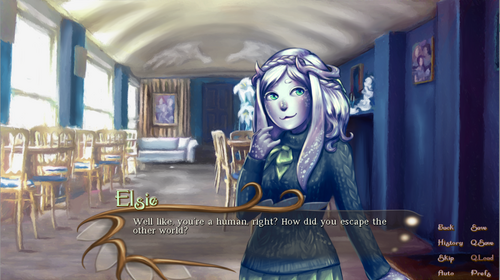 Good day, my friends!

This is a bit later than we had hoped, but perhaps the game will be better for it. This is our first content-heavy update, so we're looking forward to what you guys think.

When we first uploaded this game, it had approximately 15,000 words. As of this posting, the game has been expanded to 23,000 words - and it will only get bigger and shinier from here.
So, what are we delivering today?

First, some polish tweaks. The game now sports a snazzy chapter title card and fancy dynamic transitions on the customizer page. While this doesn't change the content of the game, it does look super cool.
Route expansions!
As promised, you can now make guesses on what Nikolai is lying about, and each guess has a sassy response in turn, in true Nikolai fashion. You can also excuse yourself from staying over at the end of this sequence - much to his chagrin.
Cailean's date now allows you to look around the cafe, allowing you to discuss any events that occur there and gain a different perspective on them. The total word count of his date has increased by approximately 80%!
Elsie has arrived! She brings with her over 5000 words of content to the game, along with another perspective of the events that are transpiring. We'll be adding more love interest characters as we roll out new updates!
Speaking animation is fixed and has been extended to Sawyer's (MC's) sprite as well. Sawyer also has new shirt options to wear to their date!
For those of you who purchased the Glasses DLC (or will purchase it in the future), it also has a new expansion! Now you can toggle the glasses for each character at any time from the Preferences menu - and you'll notice that Elsie has a pair of glasses available as well. Every future love interest character will have a pair of glasses included with their introductory update, still for the low price of $1! Glasses for all!! (You will have to re-download and install the DLC for this to take effect. )
Remember, there are many other ways to support our project! Leaving us a good rating, commenting on the game page, sharing the game with your friends, cheering us on in our Discord server, interacting with our social media pages (Facebook, Twitter, Tumblr) - any of these things will help put this game in front of more people and encourage us to keep working on it.

And if you have the itch for some of our character merchandise, check out our storefront! We still have the code FIRST25 available to get 15% off your purchase!

Thank you so much for your support, and please enjoy the update.
Files
Monstrata Fracture - Windows
134 MB
Version 1.1.10
Mar 17, 2019
Monstrata Fracture - Windows
134 MB
Version 1.1.00
Aug 10, 2018
Monstrata Fracture - Linux
138 MB
Version 1.1.00
Aug 10, 2018
Monstrata Fracture - Windows + Linux
179 MB
Version 1.1.00
Aug 10, 2018
Monstrata Fracture - Windows, Mac, Linux
188 MB
Version 1.1.00
Aug 10, 2018
Monstrata Fracture - Mac
161 MB
Version 1.1.00
Aug 10, 2018