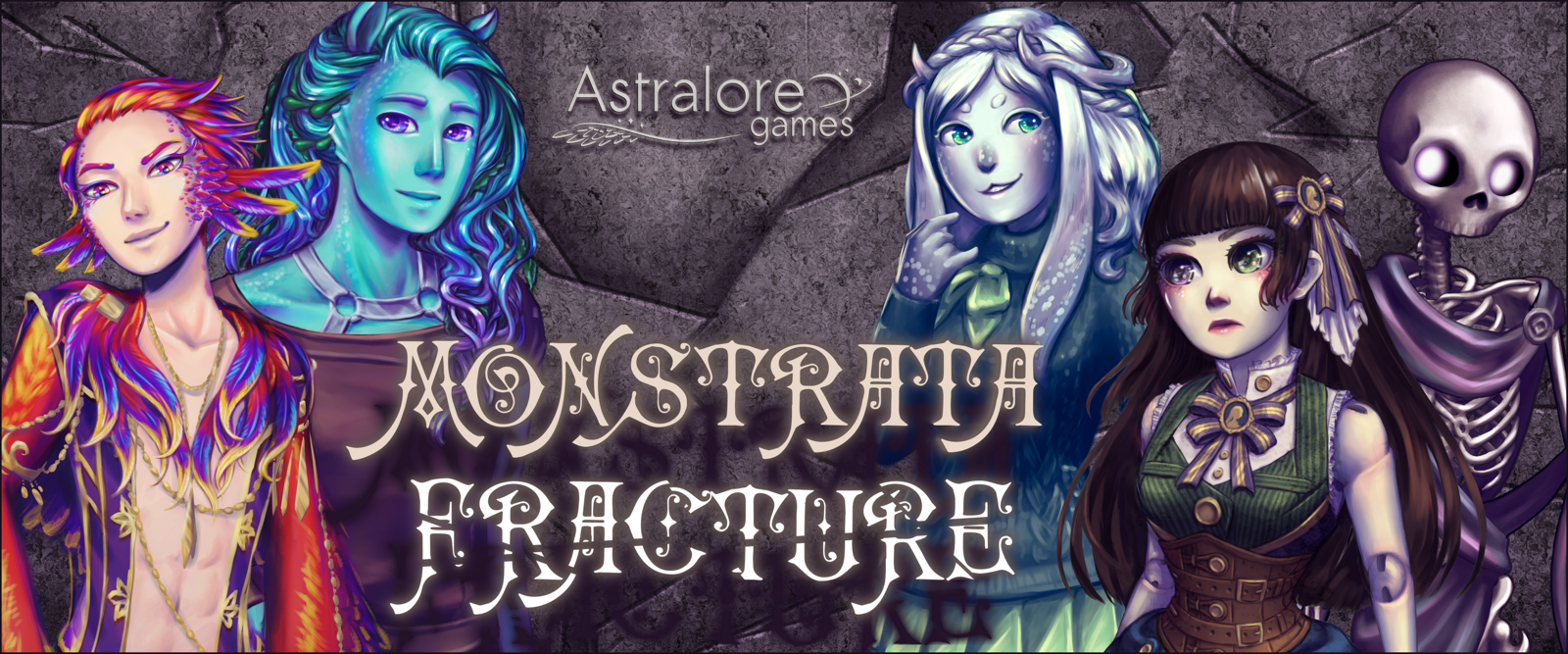 Monstrata Fracture
Chapter 2, Part 1 Public Release
---
Hello all!

This has been very delayed, so I thank you all very much for your patience. If you follow us on tumblr or patreon, you probably already know that we went through a lot of difficulties over the past few months.

In the briefest of updates, we: Bought a house, both lost our jobs, had to move very suddenly, had our basement flood due to human error, went on a vacation we were financially locked into going on, got stranded in Florida by Hurricane Dorian, had our car break down, our oven broke, we went to a wedding, and most recently we dealt with a home invasion situation.

It was a lot to have happen in only a few months. Val has a job now, but we're still recovering from the financial toll of everything that happened, so we're still living on our nearly-maxed out credit cards.

Because of that, it was very difficult to get any work on the game done. At this point, some work on the next update after this is done, and we're hoping to have that released to early access patrons sometime later this month. The one currently being worked on is Cailean's next event! If you are a patron, and you haven't already, please go vote in the poll for whose route update we should work on after that. (Right now, I think it's a tie between Elsie and Deka.)

In the meantime, for the general public, here I have the update that the patrons have had for a few months now! Thank you again for your patience. <3

Special thanks to patrons: Noisyparker, Batteryfish, Saffron, Christian Esser, Rika Focs, and Gwen Wheeler!!!

New in this release:
5k new words of common plot content and setup for the next route events
One new background
One new silhouette
Additional camera motion
The first CG
Fixes:
Typographical fixes (in the intro, and in Vivietta's event)
Parallax is now optional in the Preferences menu
MC name color now matches hair more closely
Please let us know what you think! And, if you're willing, share the game with a friend!!

Thank you so much!! <3

Files
Monstrata Fracture - Windows + Linux
179 MB
Version 1.2.01
Oct 07, 2019
Monstrata Fracture - Windows, Mac, Linux
188 MB
Version 1.2.01
Oct 07, 2019
Monstrata Fracture - Mac
161 MB
Version 1.2.01
Oct 07, 2019