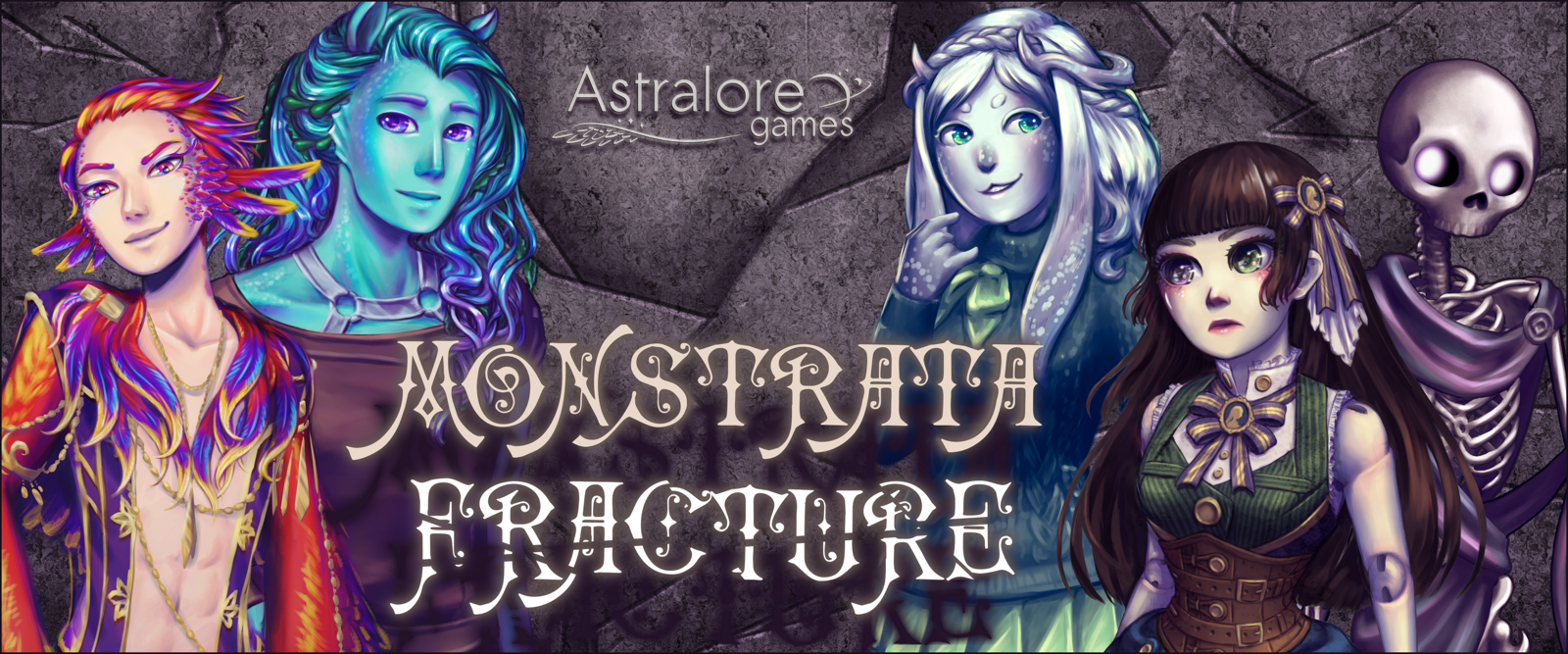 Monstrata Fracture
Hello all! It's 10:30PM here, but I don't want to make any of you wait any longer! I apologize for this coming later than expected-- We ended up running into a lot of personal life stuff this month. But the contest judging is finally complete!!

First of all, I want to extend all my thanks to everyone who joined the competition. We were so impressed with the number of entries we got! Everything submitted was great and judging was very difficult, so we ended up tapping two of our developer friends to help us with it!
With that, I'd also like to extend special thanks to our two guest judges: pentagonbuddy and apogeedwell/Perihelion!! They were both awesome and finished their judging long before either of us did!!

Now onto the results!

I'm going to start with the fanfiction category. In no particular order, I will list the links and the judges' anonymous comments for the entries, and at the end I will list the winning 3 entries! (Warning: Comments may contain fanfic spoilers!)

FANFICTION ENTRIES

"Not From This World"
by Maumann

"A cute vignette with a surprise ending. This is a very unique interpretation of Sawyer and Nikolai being of different worlds. I'm curious where this would go if you wrote more of it."
"Curious where THIS one will go. It started out so cute, but then...! I ended up being surprised."
"What an intriguing concept!! Genuinely surprising development and I want to know more about the Sawyer in the story, and what happens to Nikolai...!"
"Wow, this was a wild ride! And what a cliffhanger! This really opens up a lot of questions for me about what would happen after this. If you write more, I'm interested in reading it!!"

"Precious Family"
by MisteryLaurie

"Delivering the sadness!! It ends bleak but I kind of want to see it continue, to explore an aftermath where he has to interact with the other characters and deal with the trauma and intrigue."
"Ahhh, this story is so sad!! And it all happens so fast, poor Nikolai! I really like that we got an appearance from Rishika too!"
"Started off cute, but this one also took quite the unexpected turn! Even got me to think "poor Nikolai"."
"Whoa, very sad. Seems like some kind of poetic justice for Nikolai to finally find love and then have it end tragically. Poor guy!"

"Indelible"
by MonstrousBoyfriends
"This was really cute! Phoebe seems like a fun, strong take on the MC and I liked watching her stick up for and take care of Cailean. Great job!"
"School dance is a classic prompt! And Cailean being shy while paired with Phoebe as outspoken is a fun dynamic, this was another sweet one."
"Such a sweet set of moments! I liked the verbal sparring."
"You did a great job capturing the personalities of Cailean and Nikolai! I can absolutely imagine this whole interaction taking place in the game. Nice work!"

"Mr. Popular Meets Miss I Don't Care"
by crazycheetah
(Sadly this one was accidentally deleted! As the original no longer exists, the author re-wrote it after the contest was over, which is the version we have linked here. That's some amazing dedication!)

"Cool exploratory piece! The idea of Sawyer having a sibling is very interesting and opens all kinds of cool questions about what their role in this whole supernatural world would be."
"This is great, I'm so curious to know what happens next! It seems like the setup for a lot of interesting things to happen!"
"Protective sibling relationships are VERY relatable. I'm curious if there will be more, since the ending made this sound like the start of something longer?"
"He so deserved that."

And now, the fanfiction category winners!



WINNERS
THIRD PLACE

"Colorful Things"
by 8melody88

"This imagery is so pretty and sweet! I love the last sentence. I wish there was more, yet it's perfect as-is... at exactly 100 words! Most times people are more forgiving with their definition of "drabble"!"
"Short but sweet! You capture what sounds like such a comforting moment."
"I love how pretty this is! It has such lovely feeling and atmosphere, even while being so short! And it's perfectly 100 words!"
"Brief but enjoyable. Nice mood, and I really liked the last line!"




SECOND PLACE

"Sleepy"
by moonlit--river

"I like how Deka's personality is shown here, and the last line in particular got me to smile. Plus, cute prompt!"
"I love how wholesome and sweet this story is! It gives me such a soft feeling to read it. <3"
"This was adorable! I think you did a great job of capturing Deka's character, and the thing with them forgetting humans need to sleep was cute. Very sweet little piece."
"I'm so glad you broke out of your writing shell, so we could have stories like this. It's so good and cute!!"




FIRST PLACE

"Shards"
by MonstrousBoyfriends
"I loved this nikolai.............A melancholic entry, but I liked it!"
"Top notch Nikolai in action... What will he do next??"
"I love this one, wow. I feel like you did a good job on Nikolai's character here, and the ending really got me!! Awesome work!!"
"Nice job on this one! The emotional descriptions were vivid, and it has a good plot arc throughout despite being brief. Extremely on brand for Nikolai, too. Nice twist at the end, and it was very in character!"

Thank you so much to everyone who entered!! You all did an amazing job!! Stay tuned for an announcement at the end!!

FANART ENTRIES

Now onto the fanart entries! I was planning on just posting links, but they're all so great, I'm gonna make you scroll through them all instead. <3 There were a LOT of fanart entries, and it really kills me that some of my favorites didn't win. Please check them all out, they're excellent!! (You can click on any of the images to open the original post!)

Most of them did not have titles, so I just made some up or took them from the descriptions. I hope you like them. c:
Now, in no particular order: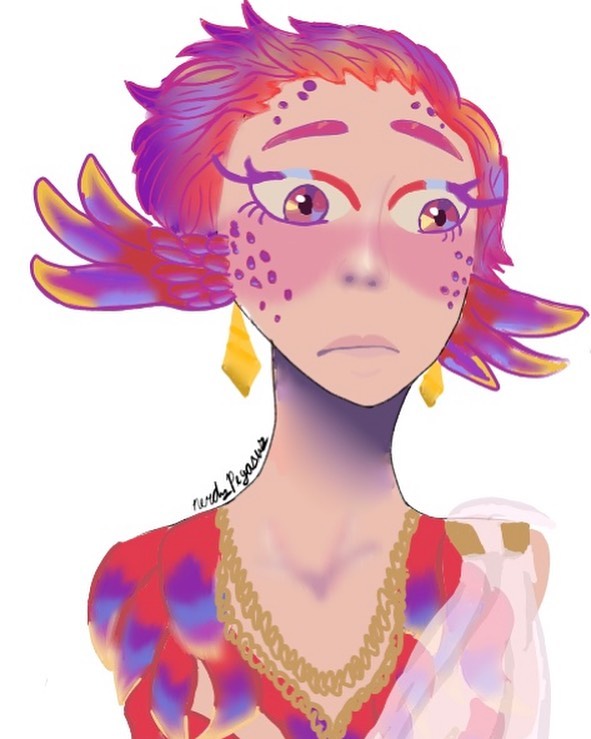 "Blushing Nikolai"
by NerdyPegasus

"what a precious nikolai..."
"The colors are very bright and soft, and it's fun seeing NIKOLAI flustered for once"
"This is adorable! The uncharacteristic blush suits Nikolai well."
"I love how cute and startled he looks! The blush is great and the purple shading is really nice!!"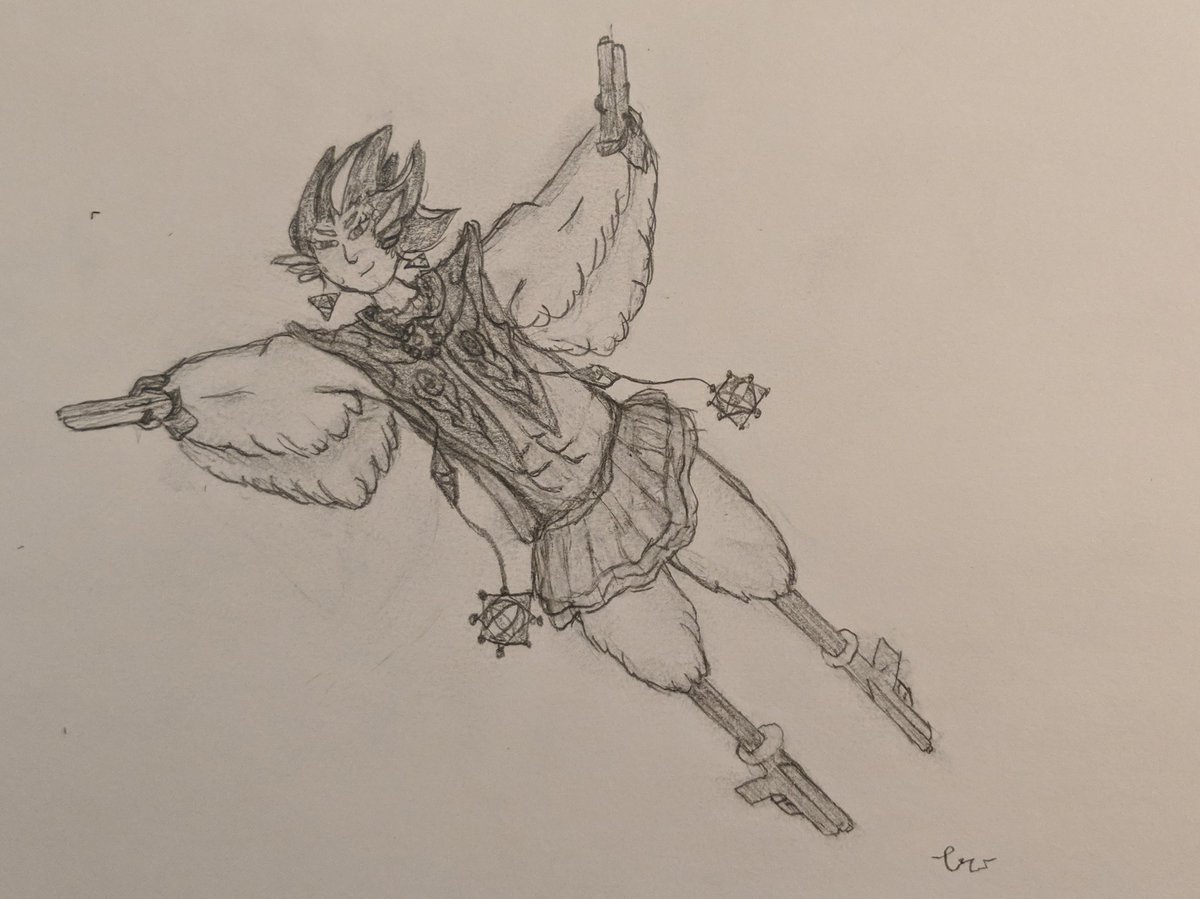 "Bayonetta Nikolai"
by PhantomGwen

"I know the context for this, and yet I feel like it's even better without context."
"Nikolai with Bayonetta guns is amazing, enough said."
"GUN GUN NIKO, GUN NIKO (seriously, this one made me smile)"
"While you danced ballet I studied the semiautomatic guns that are my feet"


"You can't live with one foot in each world. It will tear you apart."
"Shattered Starry Night"
by PhantomGwen

"Interesting, could see the Van Gogh influence! The quote fits well, too."
"Cool concept! The scene breaking apart is a neat metaphor for the protag's experience."
"I love this concept and the use of line weight around the edge of the frame. Super cool!"
"I love this concept so much, it is beautiful"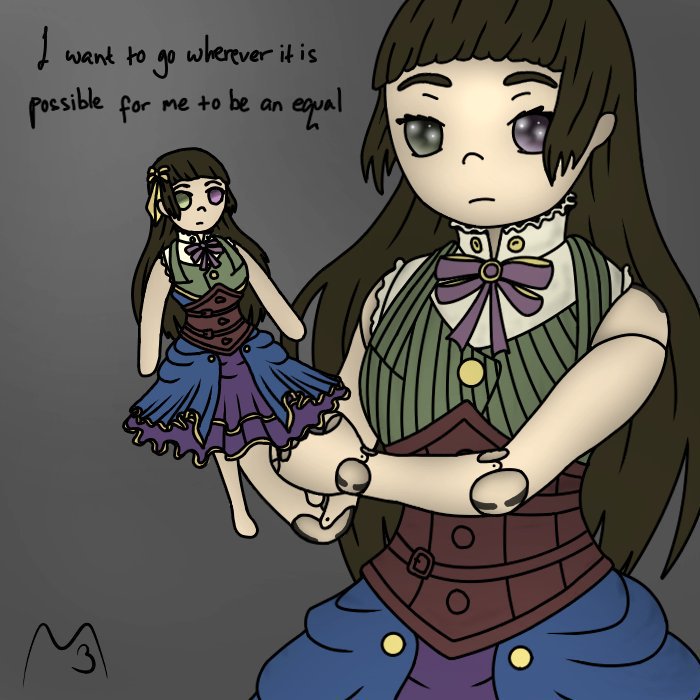 "I want to go wherever it is possible for me to be an equal."

"Vivetta with Doll"
by Maumann

"Interesting pairing of quote + second tiny vivietta, I like that! I appreciate the detail on the doll joints, it looks nice."
"Cool idea with Vivietta holding a doll of herself! Seems like a nice metaphor for her character."
"I'm so interested in the thought process behind this one. I feel like her holding a smaller version of herself is symbolic of something significant and I'm so curious about what the artist was thinking about while drawing it."
"Poor Vivietta... maybe she can go there."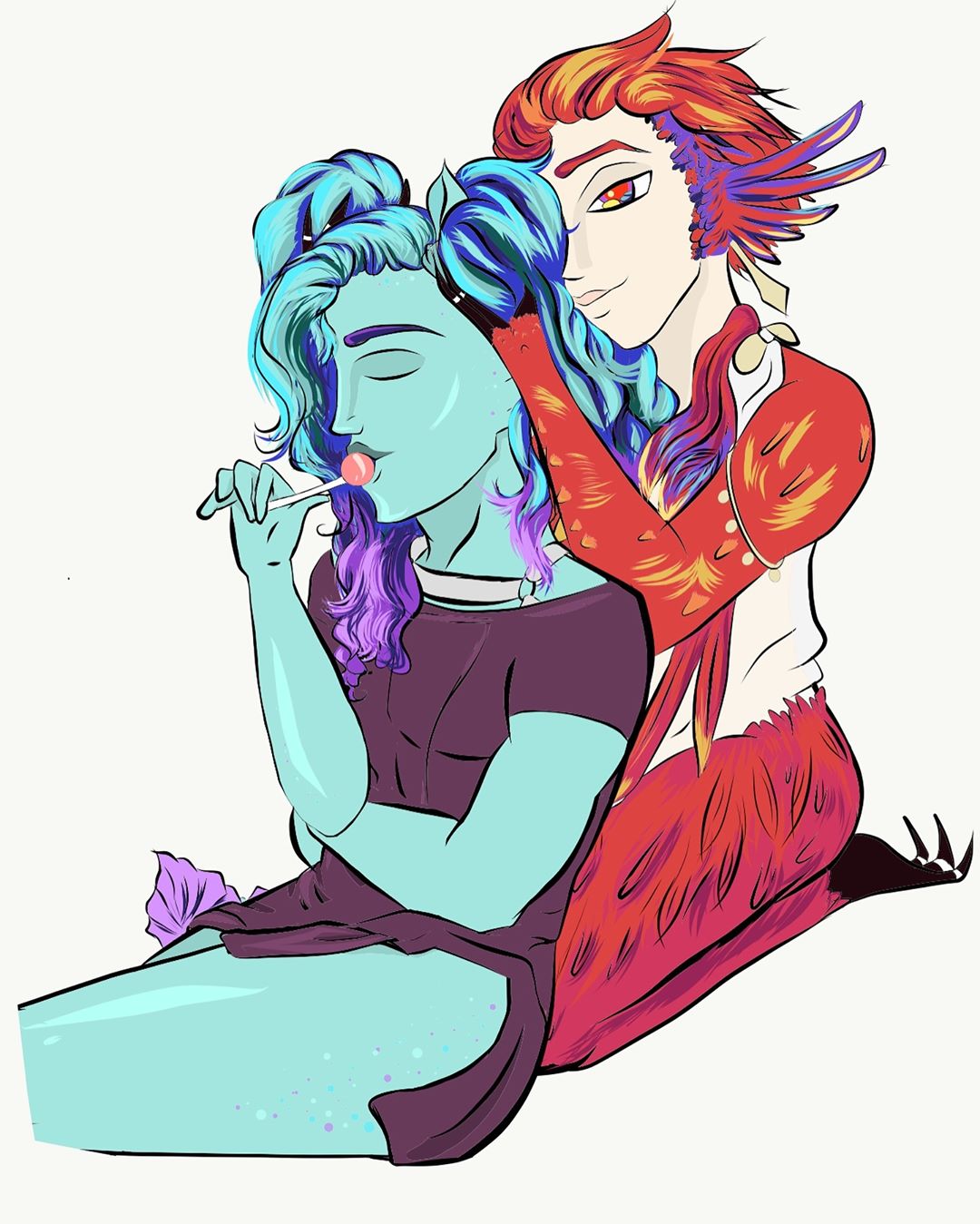 "Some Pretty Boys Hanging Out"
by faith_like_david
"Cuuuute...! It would be so nice if they could hang out so sweetly."
"I love this cute interaction! It definitely gives me the feeling of a couple of teenage girls at a sleepover, it's so cute."
"Surprising character choice, but adorable. Then I read the comment and I can totally see the point about pretty hair, that's even cuter..."
"Really like the color contrast here between the two characters. It's nice to see Nikolai doing something nice for someone."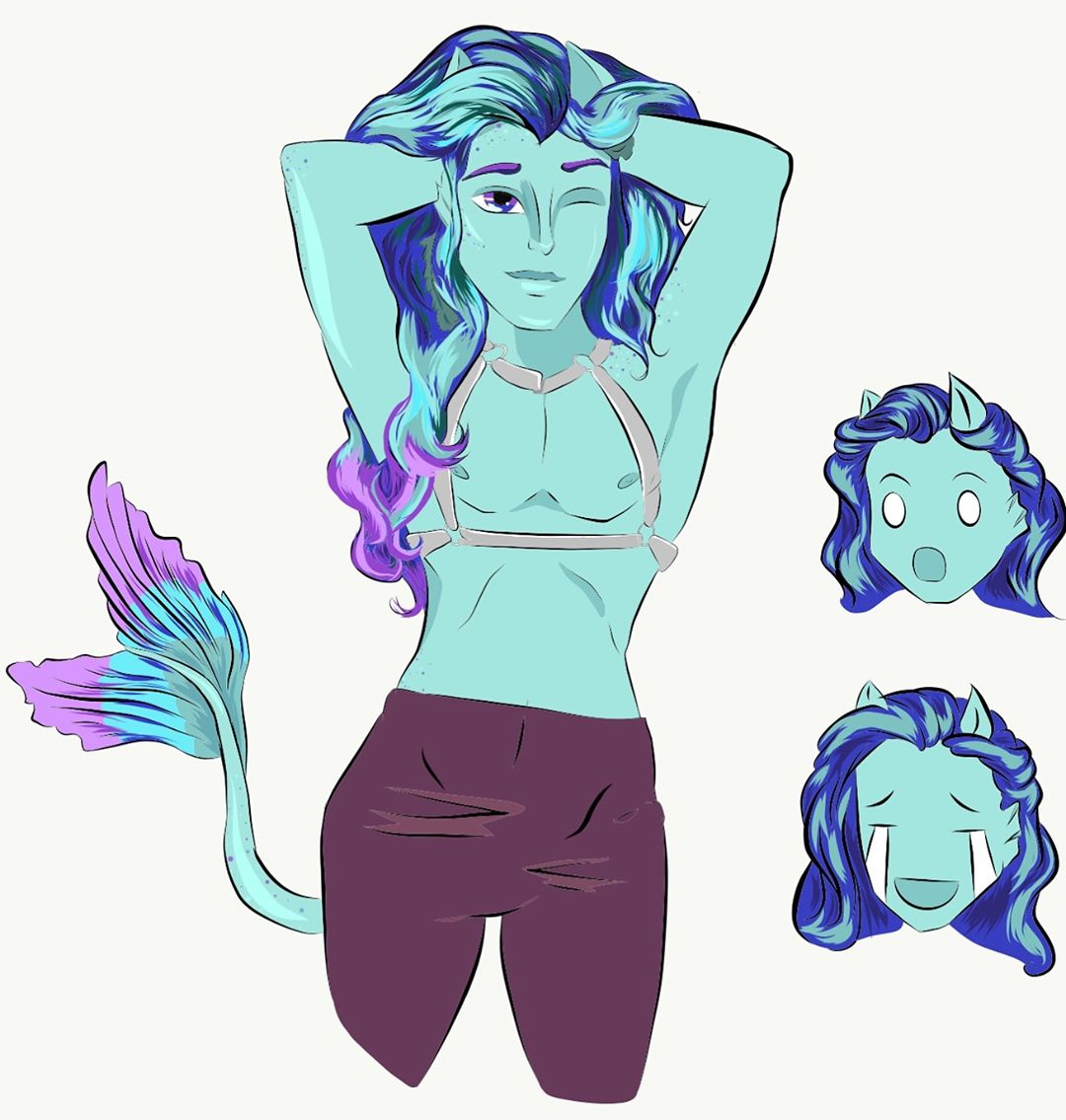 "Cailean Pinup"
by faith_like_david

"The little faces on the side are hilarious. Nice job!"
"I very much appreciate his honest hips, and the way his tail was colored immediately stood out as nice. This is a Playful, Fun image!"
"I just have to say this: CAILEAN'S HAAAIR! Every time I look at this piece, I'm impressed by the hair!! It's so pretty! How it flows over his hands! Aaaah I love it!"
"This shirtless kelpie has scandalized the world."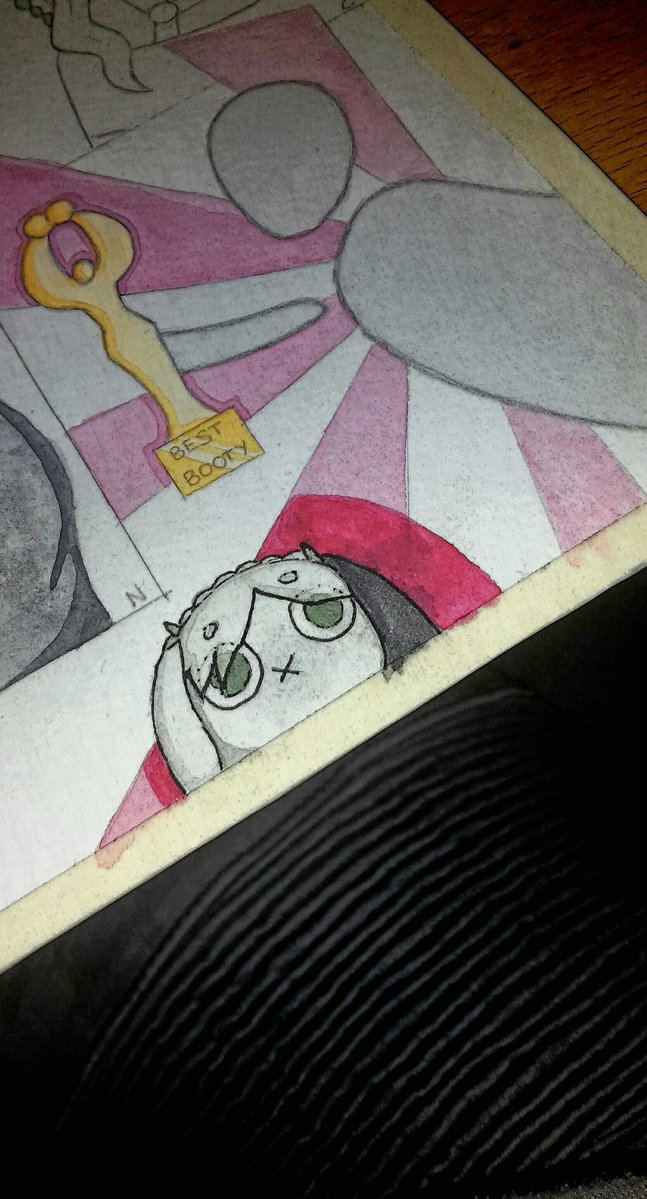 This is part of a larger drawing, click to see other images!

"Cast Drawing"
by MoMistery

"omg this is so highly intriguing and I wish I could see the rest...!"
"This one is so weird and cute!! I'd love to see it all together, it looks so unique!!"
"i'm SSSOOO CURIOUS about final version b/c i love these snippets! Each one has so much personality and looks super cute"
"These are adorable! The cats climbing all over Deka is precious. I love their expression, too."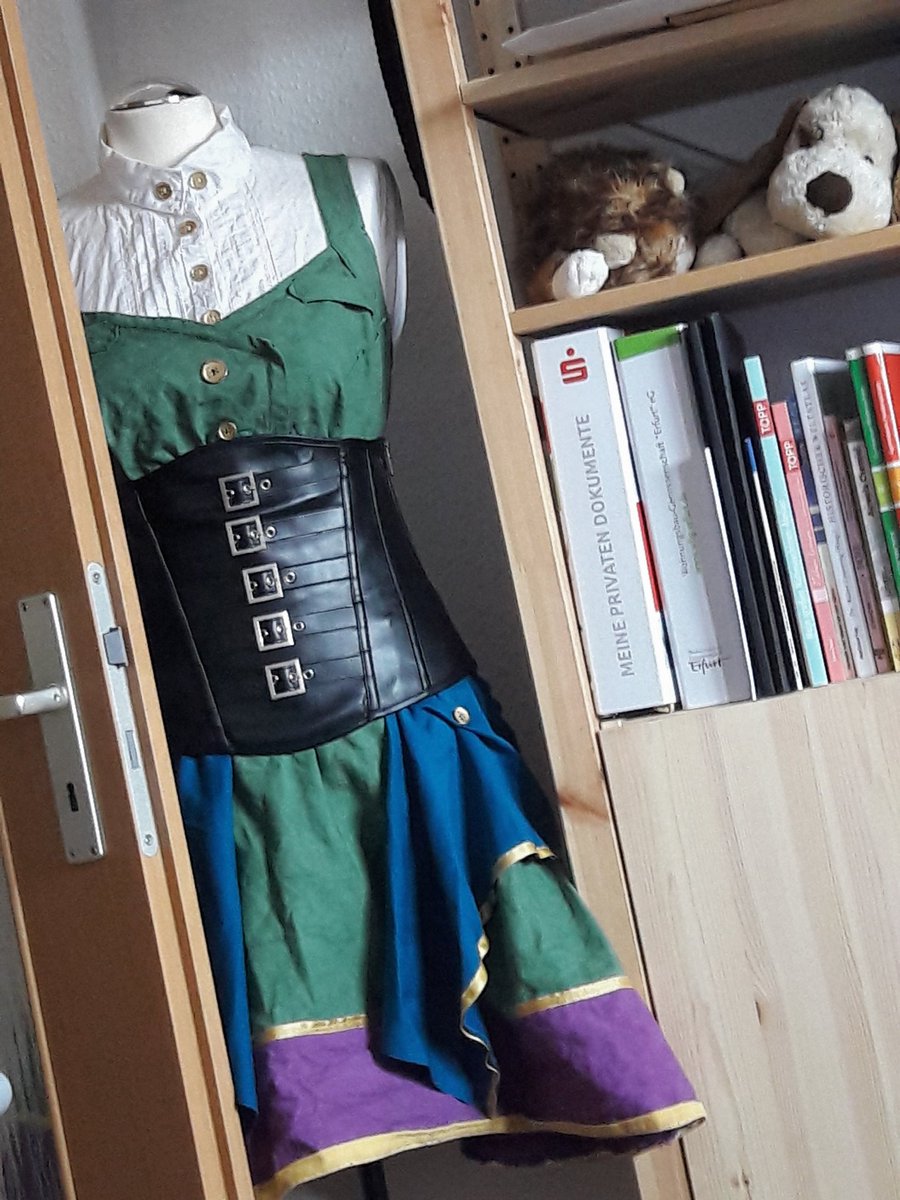 "Vivietta Cosplay"
by MoMistery

"Making a real life cosplay is an amazing level of dedication, and it looks great so far! I'm excited to see the finished thing!"
"woooow COSPLAY!! This must have been so much work, and you did a great job matching her colors...which is so much harder with IRL fabric, so good job!"
"This is so awesome!! I'd love to see you wear it!! I bet it looks great!!"
"aa I love this, a cosplay entry is so cool... I am so excited to see when it is done ✨"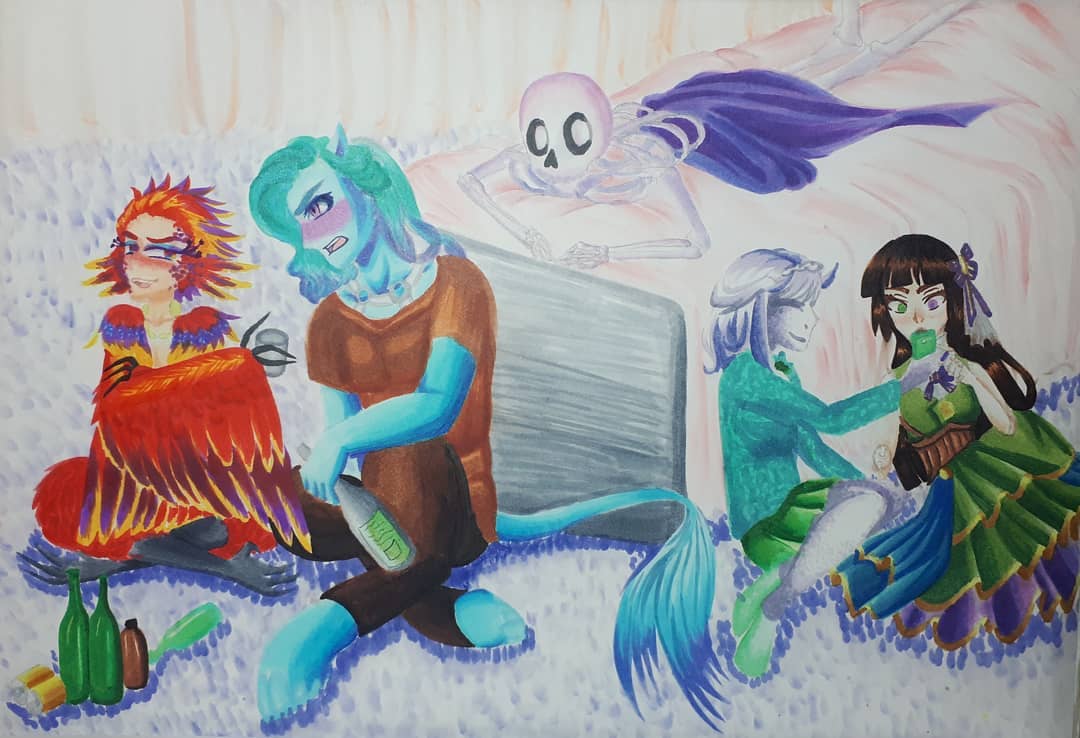 "Just Everyone in a Room Together"
by maimai_8664

"The complexity....!!! there's so much going on and I love it, this looks like such a fun scene"
"I love this!! I love everyone hanging out together and it's so cool that this was done with traditional materials! Nikolai and Cailean having a drunk argument is great too! Also, you said in the comments that you drew Cailean's legs wrong, but I'd like to confirm that you did not! He does have horse legs! (You just can't really see them in the game)"
"This is an adorable scene! It's fun to see the characters interact with each other, and it just looks like they're having a cozy, good time...even Nikolai and Cailean. It's an image with Storytelling to it!"
"Really cute! The gang hanging out at a sleepover/party like this an adorable concept. Nikolai and Cailean hitting the booze is a fun touch."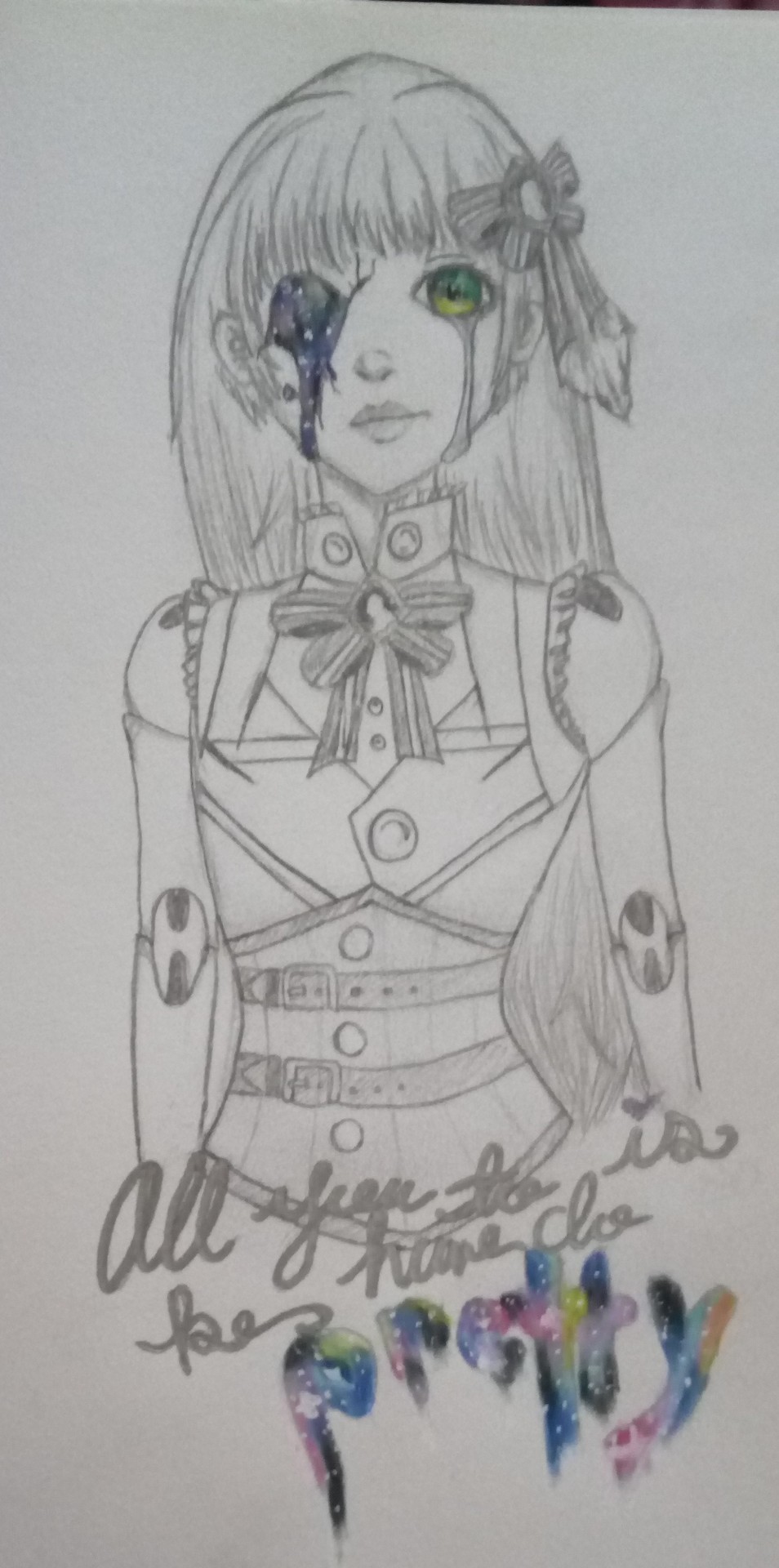 "All you have to do is be pretty."
"Pretty"
by 8melody88

"The space-y kinda ink IMMEDIATELY stood out as an excellent contrast with the lineart. It was hard to read the quote, but I appreciate its inclusion! The way her green eye is colored is niiiiiice, too"
"The spot color of galaxies and the other eye is so cool!! I love the hand-lettering and the whole feeling of the drawing..."
"This one is so cool, I love the color and texture added to the word 'pretty' which is also reflected in her damaged eye. I'm not sure if this is supposed to be a play on 'Beauty is in the eye of the beholder' but it's awesome either way!"
"Very cute! The starry night coloring is really neat."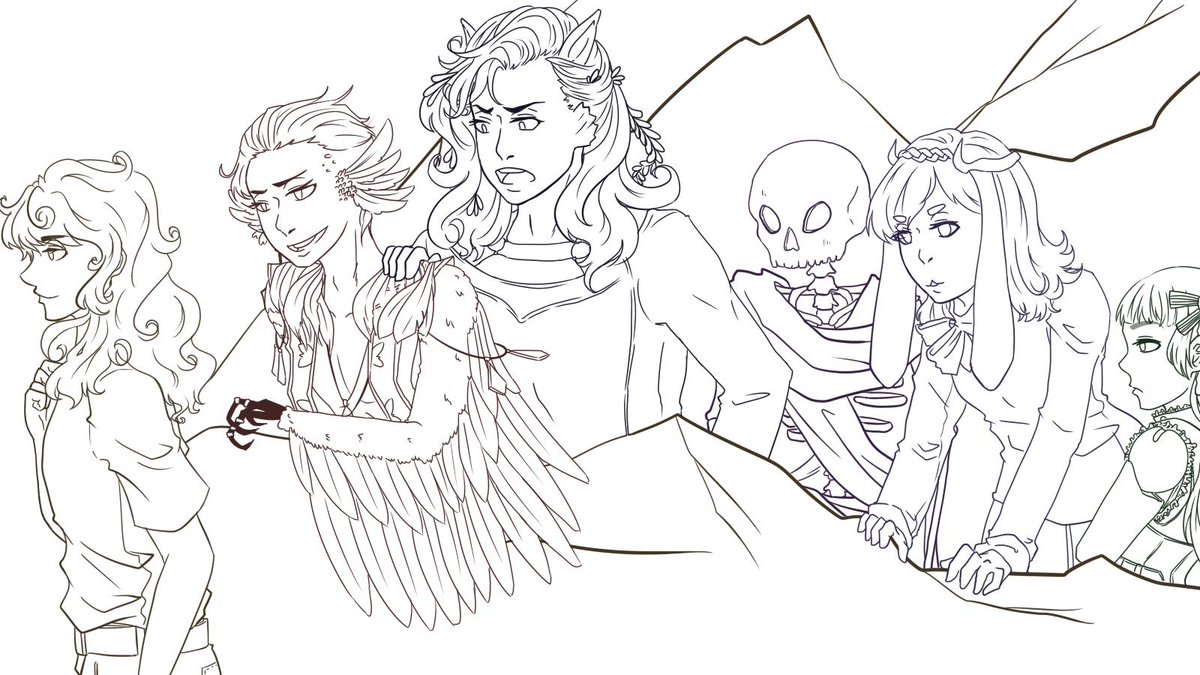 "Through the Cracks"
by revolver_last

"The expressions are all so great :D"
"Ambitious! But what a fun group shot, and my Cailean bias shows but I especially think he came out looking nice"
"This is an impressive array of characters, and I love how emotive all the expressions are."
"Definitely one of my favorites! The symbolism of this one is AWESOME! I really hope you end up finishing this one because I'd love to see what it looks like in color! I'm forever amused by Nikolai's skeevy expression and Cailean's hand on his shoulder trying to pull him back!"

And now, onto the fanart category winners!




WINNERS

THIRD PLACE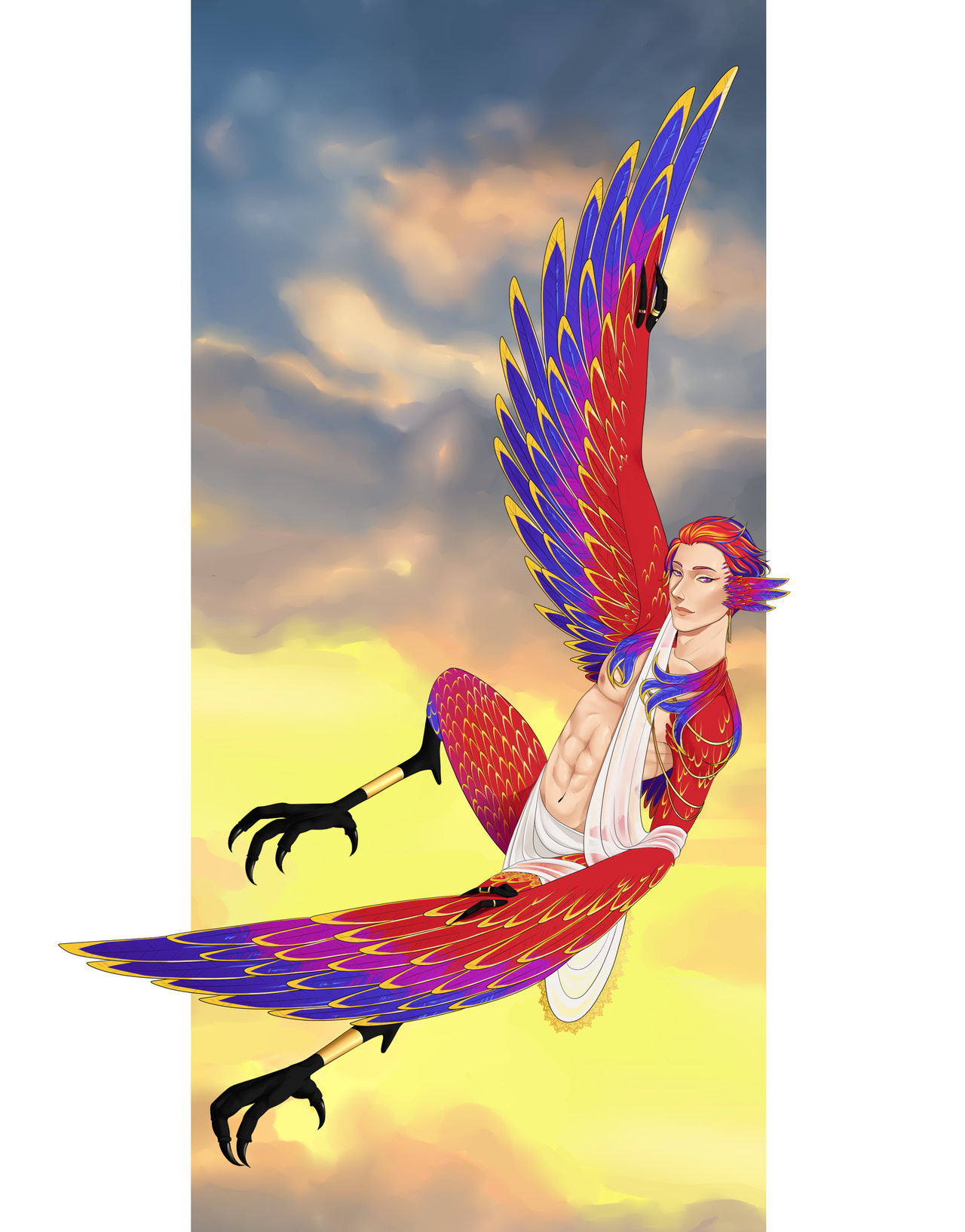 "Nikolai in Clouds"
by yaovonne/kaofried

"Amazing detail and colors! The bits of transparency in the cloth are an excellent touch"
"You really outdid yourself here! Great coloring and framing, and I really like his expression too."
"Gorgeous work!! I particularly love the coloring on Nikolai's hair and the feathers around his face, and of course the shading on his face is so good!"
"One (1) regal, majestic bird among many (Many) regal, majestic clouds."





SECOND PLACE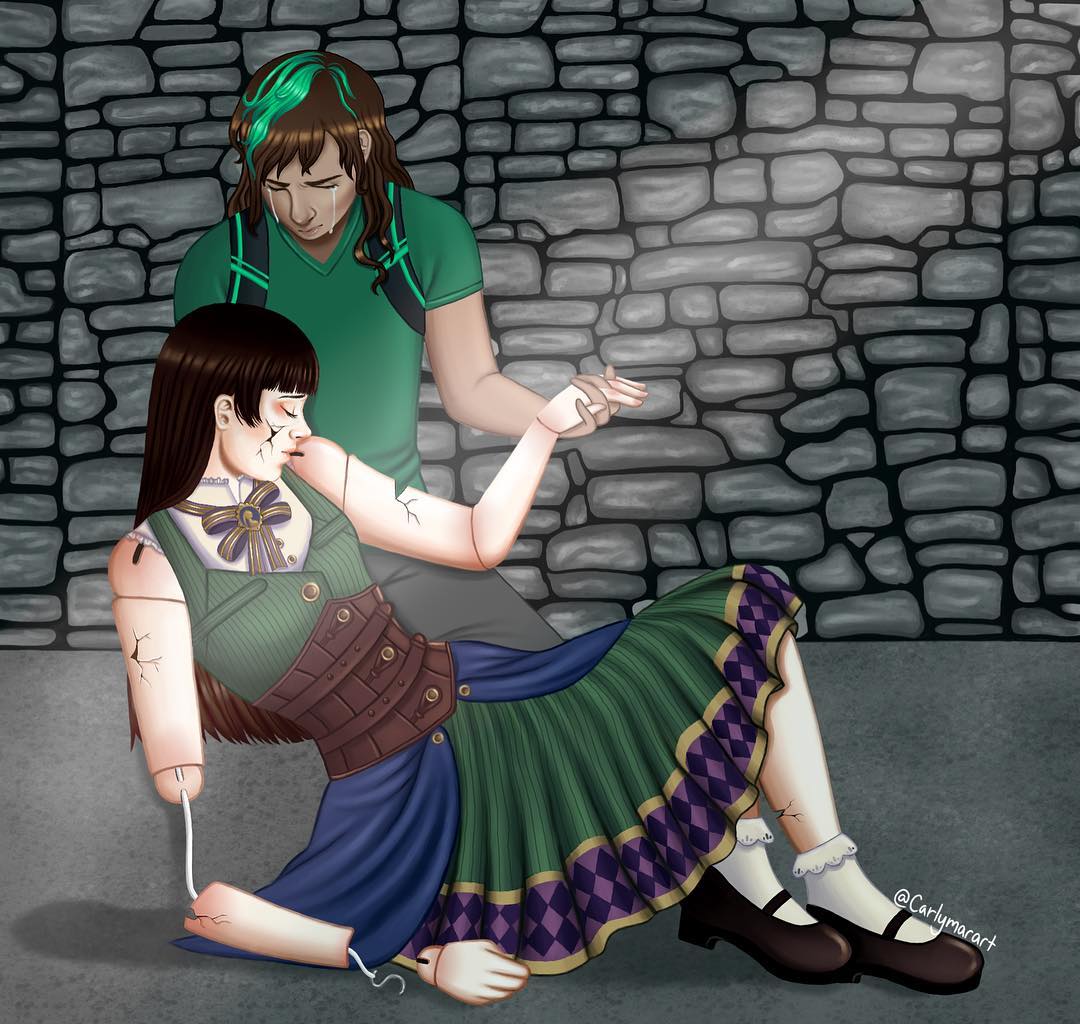 "Broken Vivietta"
by carlymarart

"I know I've said this before, but my favorite thing about this is the clear story it tells. Even without any context of who the characters are, this piece is telling us a story, and I feel like that's really powerful."
"This is so good and I need to know what happened, pls bring companion fic"
"I really like the storytelling in this piece. Makes you wonder what happened, and it has great emotion!"
"TT__TT Emotional, sad, I really like this one"





FIRST PLACE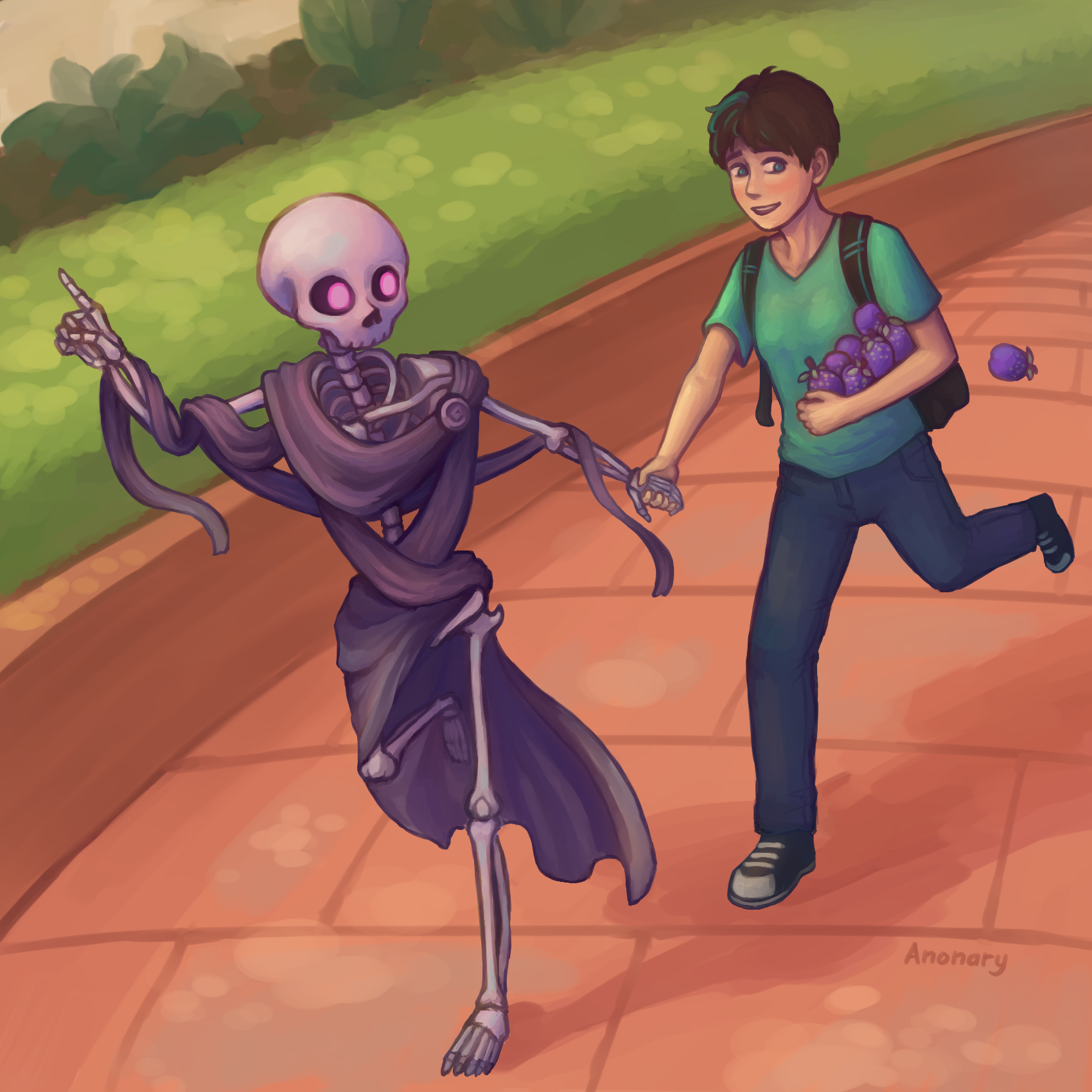 "Skele-ton of Fun"
by Anonary/neundoe

"Great coloring on this one, and the sense of perspective is very dynamic."
"ugh it's so sweet and polished and the perspective is so good"
"This one. Wow. I was blown away by this one. I love how soft and warm it feels, like an illustration in a book."
"Ambitious and adorable!!! The color scheme is so pleasing, and it tells a Story of a Cute Moment"




IN CONCLUSION...

Wow, these were all SO AMAZING!! We are so, so impressed and humbled by the hard work of everyone who decided to create something for this. You are all amazing and fantastic.

Now, if your piece won a prize, please send an email to contact@astralore.com or contact us on any of our social media platforms! (We recommend using the platform you posted on, for easier verification).

If you did not win a prize, but submitted an entry... please contact us anyway!!
As a thank-you to everyone who entered, we'd like to give every one of you a code for a free copy of the Glasses DLC for Monstrata!
And, if you already have the Glasses DLC... Well, now you'll have a second one you can give to a friend! (And thank you very much for supporting us!!)

Thank you all so much, whether you entered, judged, or simply enjoyed the submissions. You are all the greatest and we are so honored to have you as our fans and friends. Thank you. <3

-Ren and Vale