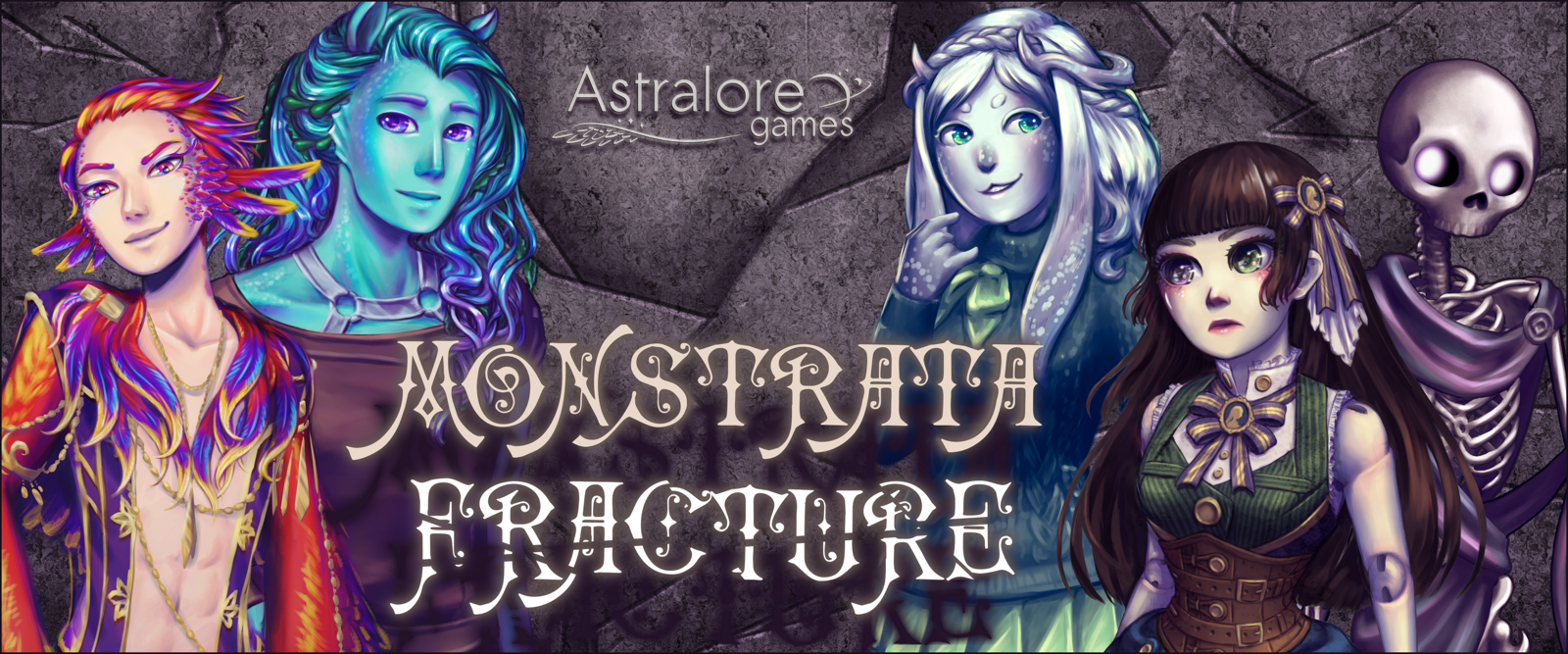 Monstrata Fracture
Part 1 of Chapter 2 and other announcements!
---
Hello friends! Thanks for dropping by!

I have just a few announcements today:

We're still working on judging the entries for the fanwork contest, but we should have the results out within the next few days!

We're also still working our way through the thank-you sketches for our early bird patrons. We had a minor setback on this due to about half of the in-progress sketches mysteriously going missing, but we're working hard to catch up!!

In more exciting news, our first update for patrons has been released! You can check it out right here! This page will also be where all future patron builds will be uploaded.

Special Thanks for this update goes out to:
Noisyparker, Rika Focs, Dennis37, EvilWeasel72, Nasse, and Tuuri Ketovirta!
Thank you all so much for your support!
What's in this update?
An interaction with your route character!
A memory-- or perhaps an illusion?
A phone call with your mother!
Mysteries of the arcane!
This update will be released to the general public sometime next month. Can't wait that long? Consider becoming a Patron!

If you'd like to support us in other ways, please consider leaving a comment or rating on our games!

If you'd like to go above and beyond that, we love seeing fanart and fanfiction of our projects. <3 Which leads me into my next announcement!



Monstrata Fracture is officially listed on ArchiveofourOwn!



Please check out some of the great fics that awesome authors have been working hard to create right here and leave them some kudos!!

That's all I have today! Thanks for reading! <3