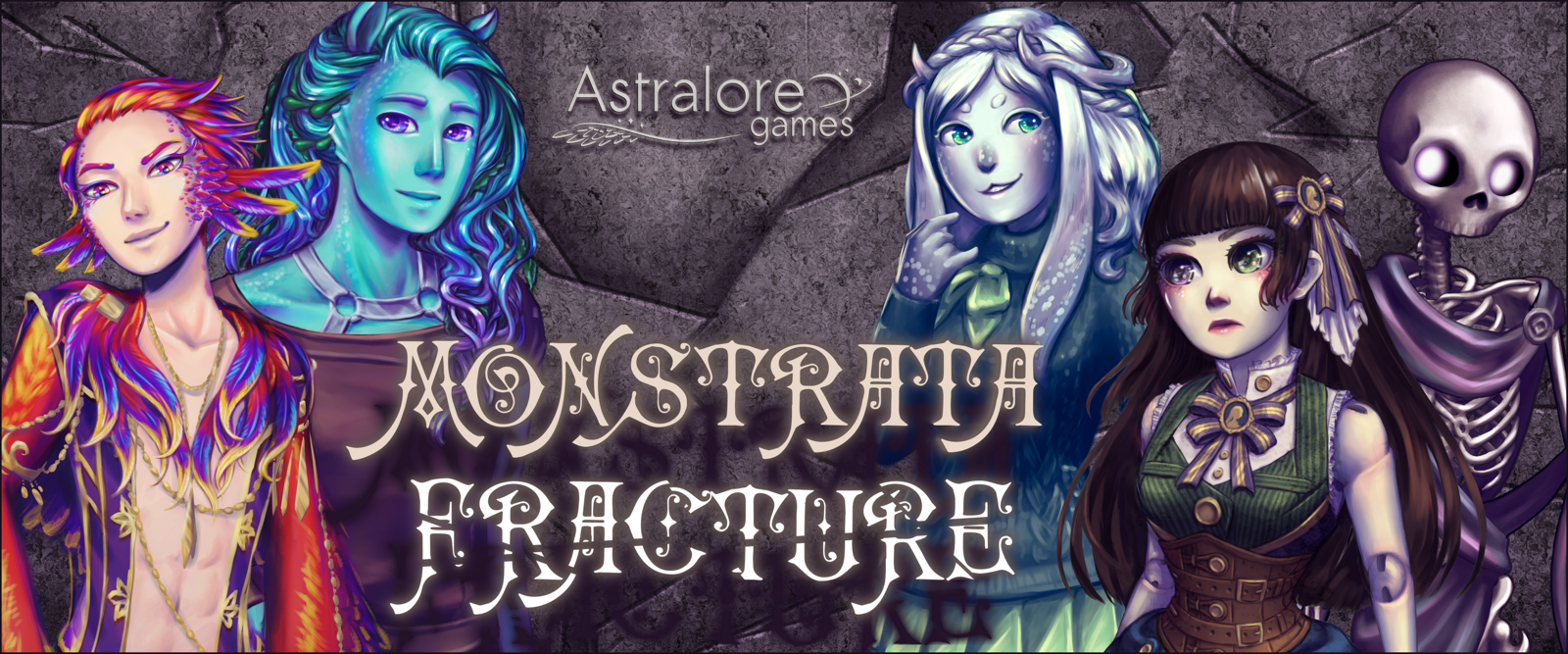 Monstrata Fracture
Hello all! It's been a few months since I last took the time to chat with you, so here's a quick update so you can see how things are progressing.
We've had a lot of personal things going on lately, plus we've been spending a lot of time doing a general overhaul of the plot. We're hoping that once the plot outline is finalized, we can move a lot more quickly on updates. So let's talk about what we'll be dropping in the next update!
Once again, this won't be a full content update. We are planning to give every route something for you to look forward to (more on that in a bit!) but it's not the next chapter in the story by any means. However, that doesn't mean we don't have exciting things to share! This will be the final polish update for chapter one preparing everything for extension, and the next one will be a full new chapter.
So, other than some general polishing up and technical fixes, here's what you can look forward to in the next update:

For Nikolai's route, we'll be expanding on the drinking game scene to give you a more interactive experience. You'll be able to choose your own answers and play the game your own way.
For Cailean's route, we noticed that his date is sadly much shorter than the rest. He'll be getting an approximately 50% increase in wordcount to his date, with more observation and discussion of the things happening around you.
Deka's route got a content boost last time, so this time we'll be focusing on art, with a few new poses to convey even more emotion from our lovely skeleton friend.
Sawyer will be getting a slight art update as well! Prior to the date, you're given the option to change your clothes. In the next update, you'll have the option of selecting from a couple shirt styles when you choose to do this.
And for another exciting development… Monstrata Fracture is receiving it's first new love interest! So far our lineup is entirely boys and NB, and there's nothing wrong with that, of course. But it's nice to have variety, isn't it?

So let me introduce our first female love interest character, Elsie, with some concept art from our lead dev.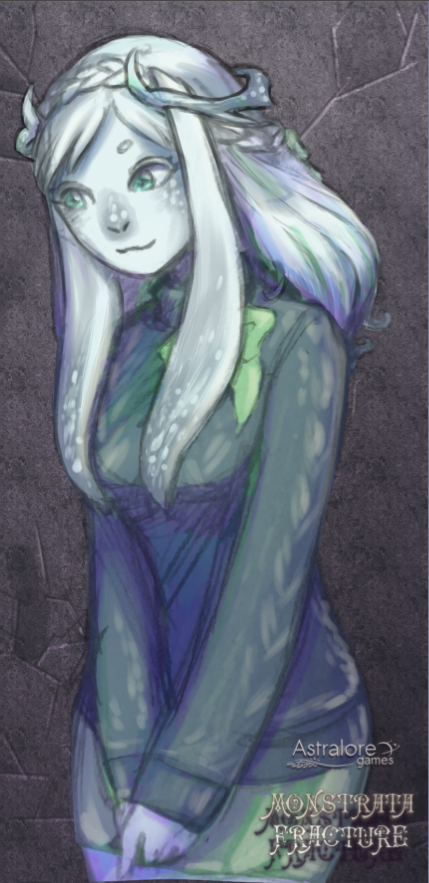 "I'm Elsie, by the way. What's your name? Humans have names, right?"
Elsie is a horned rabbit with a lot of energy and curiosity. She often speaks before she thinks, but it usually doesn't get her into too much trouble. She likes juice drinks, secrets, and being treated like a princess. She's fun to talk to and we hope you'll like her. <3 Her introduction and first date is already complete and ready to roll out.

We have an optimistic release date for this update, which will be August 5th, 2018.

But one more thing!
If you're in our Discord server, you already got a first look at this, but if you aren't then we've got one more exciting, non-game development announcement...

Monstrata Fracture now has official merchandise!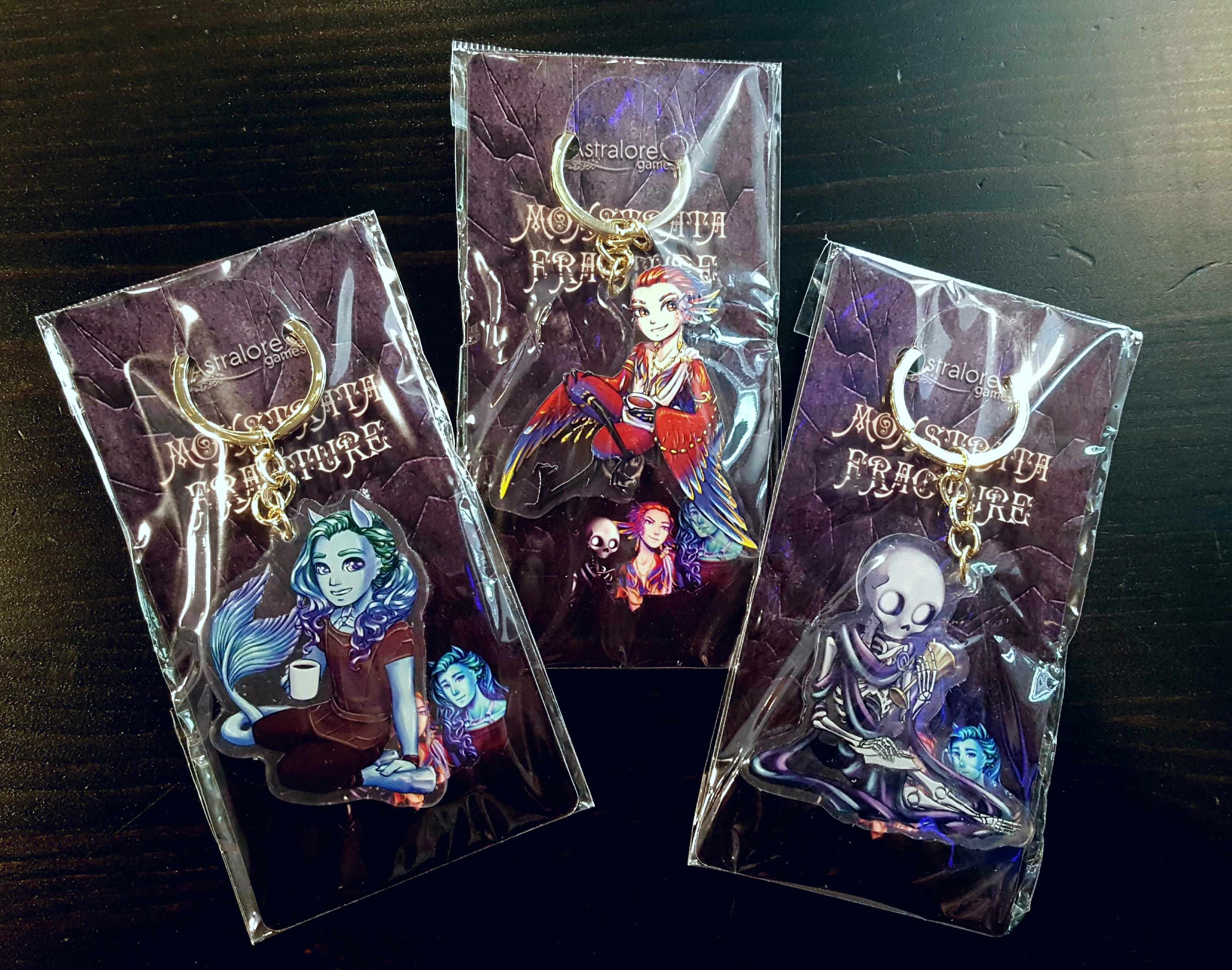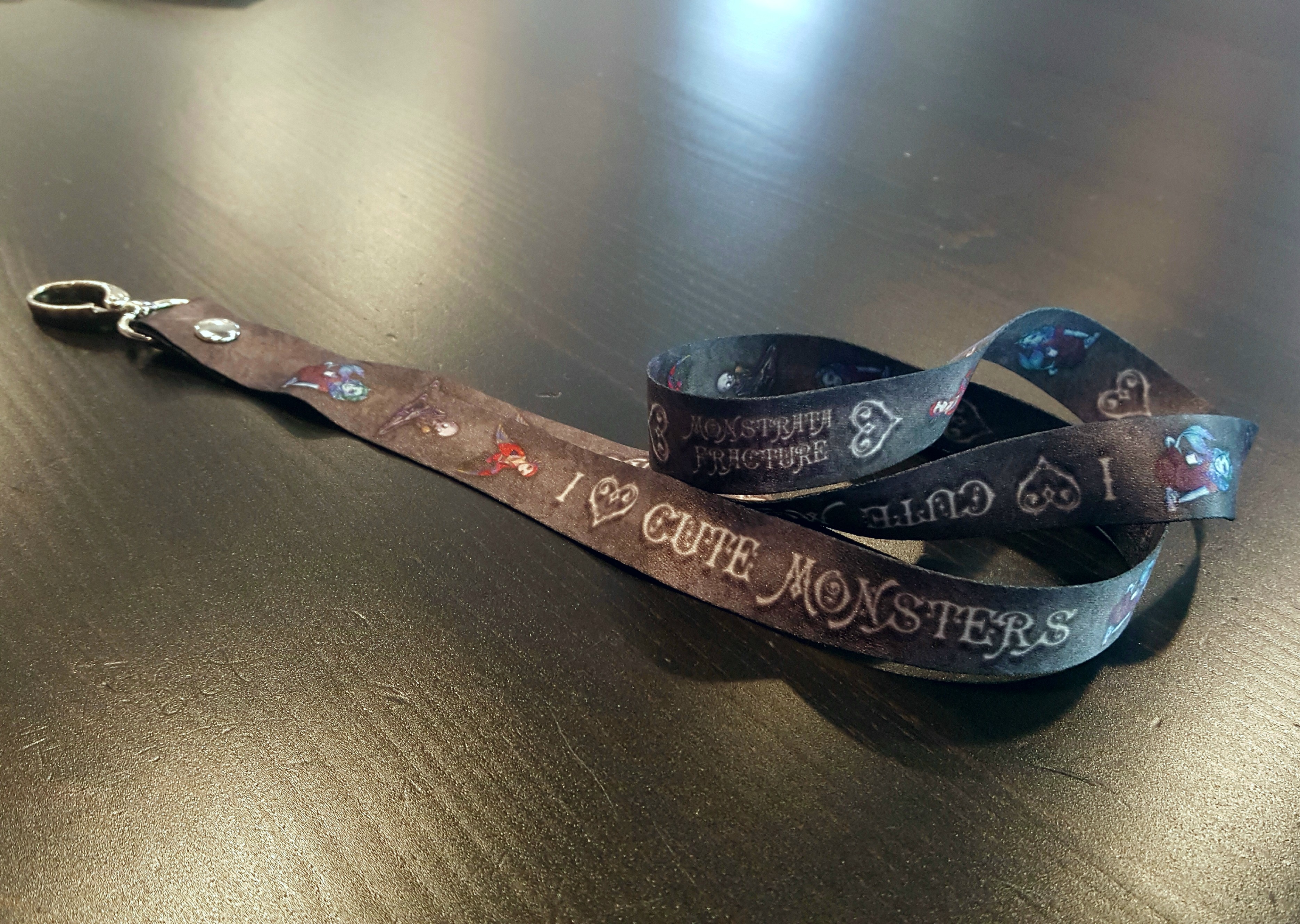 All of these are limited run as we will be changing the art slightly for the next order, so get them while you can! You can buy them here. If you end up making an order, then once it's delivered please feel free to post your haul in our discord or on any of our social media pages so we can check it out!
And while you're at it, I have a discount code for 15% off for the first 25 customers! Just type in FIRST25 at the checkout. <3 (And please bear with us if the shipping is a little delayed, it's very difficult for us to get to the post office with our current jobs.)
That's all, my friends! Thank you for your patience and support. See you again soon!! <3