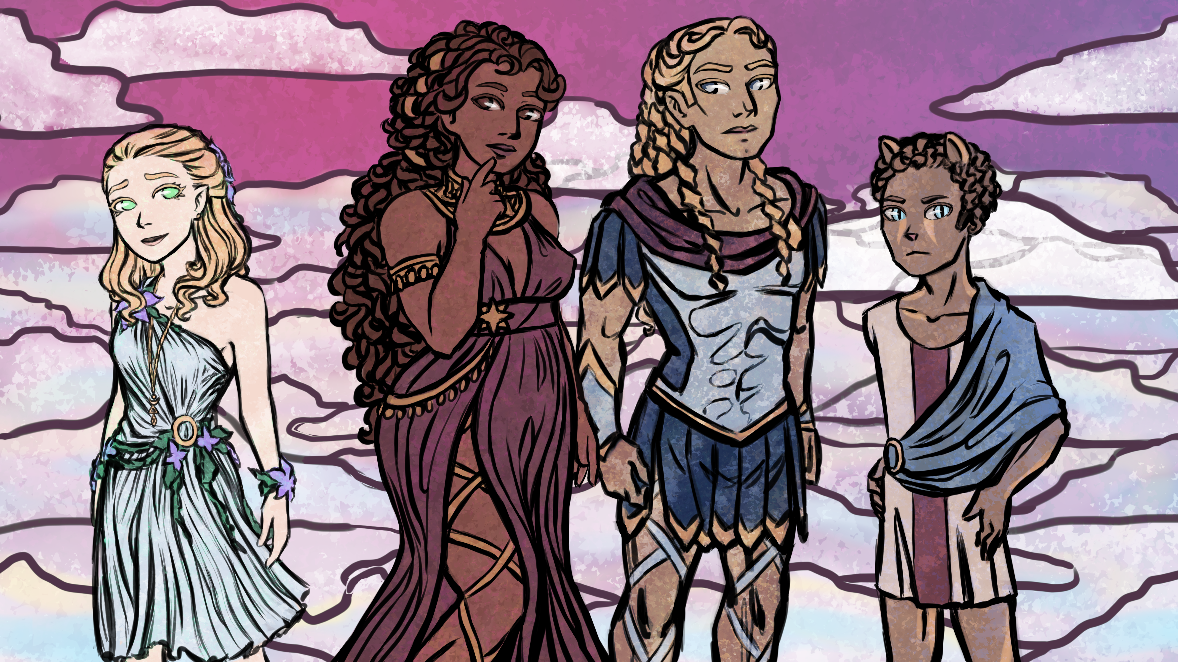 Above Eden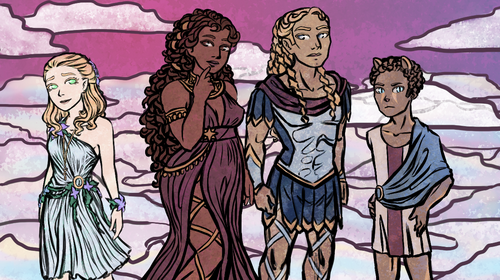 This devlog is a little late, because I'm a little disorganized, but it's here!

So here is our project for the first ever Ren'Py Jam! We didn't spend quite as long on it as we perhaps should have. Due to hectic life situations, we ended up using only about 5 days of the allotted 16 or so - so if this seems a bit short, that would be why!

As usual, the beautiful art is done by our team lead, valeatory. I suggested the idea of making a visual novel with a "stained glass" style of art for this project - I'm weak for anything stained glass and it's been a dream of mine to make a game styled like this. In the future, I'd be interested in re-approaching this look with a 3D game, which I think would offer even more unique challenges than the visual novel format does.

Since the focus of the jam was about showing Ren'Py's capabilities, we decided to do a lot of work with Ren'Py's new layered image system. This functionality is something we have showcased in our previous games as well - the versatility of character expressions in Monstrata Fracture, for example, is a result of the layered image system.

Previously, to change a character's expression you had to switch out their entire image with one that had a different expression. With the layered image system, you can just switch out pieces of the image, so instead of being limited to using predefined expressions, I can use any of the facial features individually, for hundreds of expression variations! For Above Eden, we used this system for the expressions as well as for the background images in combination with parallax to give a slight 3D effect.

Plot-wise, we thought a story with religious themes made the most sense for the stained glass art style. We ran into a lot of trouble getting the plot to reconcile with existing religious mythos and I personally struggled with writing it, leading it to feel a bit rushed to me. Since this is a topic I'm very interested in exploring, I'd like to devote more time to cleaning it up in the future. We're not planning for it to be a large project in the end, perhaps 5k-10k words, but it will have to wait until after the next Monstrata Fracture update. One thing at a time!!
Regarding Monstrata Fracture, I think we should have some exciting news for that soon~

Thanks for stopping by! Let us know what you think of Above Eden! <3

Files
above-eden-win-linux.zip
97 MB
above-eden-win-linux.zip
97 MB